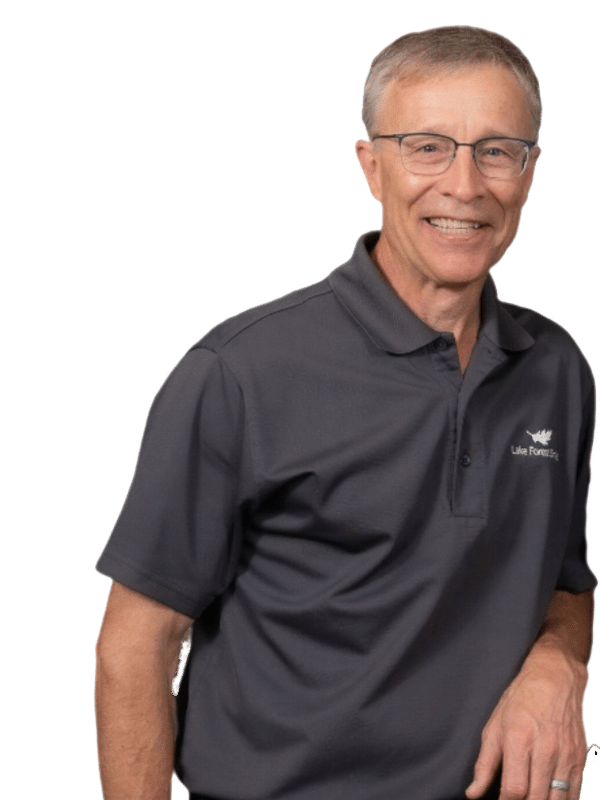 Douglas B. Campbell, D.D.S., is an established dental professional and Lake Forest native known for his friendly, relaxed approach and consistently excellent results. After graduating from University of Illinois College of Dentistry in 1982, Dr. Campbell returned to Lake Forest, establishing his own dental practice in 1983 so his hometown could benefit from his extensive training in cosmetic and restorative dentistry. He is thankful for the talented team members who contribute greatly and help make work more fun.
For over 30 years, Dr. Campbell has been honing his artistic and technical skills so he is better able to restore balance, functionality, and aesthetic appeal to his patients' smiles. By attending continuing education courses at the Las Vegas Institute for Advanced Dental Studies and the Dawson Center for Advanced Dental Education, Dr. Campbell has kept himself at the forefront of emerging dental technology and continues to study cosmetic and physiologic dental care. In addition, he is a member of many respected dental organizations, including the American Dental Association, Illinois State Dental Society, Chicago Dental Society, the International Association of Physiologic Aesthetics, and the Association of Comprehensive Esthetics.
Dr. Campbell is married and is a devoted father to his daughter, Cari, and son, Brad. When time permits, he and his wife Pam enjoy running, golf, water skiing, snow skiing, trying new restaurants, and a quiet evening with a good book. Thank you for trusting us with your dental health.